Hi, I'm Corey Crossman, licensed real estate broker and Realtor® with Coldwell Banker Advantage in Raleigh, North Carolina. Working as a Realtor® requires dedication and passion for serving your clients. Fortunately, I have no shortage of either. Whether you're buying, selling, or both, I'll roll up my sleeves and get to work on your behalf, always fighting to get you the best deal. When I meet a new client, I'm not trying to make a sale and move on. I want to be your Realtor® for life. That's why I always aim to deliver maximum value to my clients, and that's why I hope you'll call me for all your real estate needs. 
Want to learn more about why I'm the right agent for you? Read on.
Some Highlights
If you're trying to decide whether to rent or buy a home, consider the advantages homeownership offers.
Buying a home can help you escape the cycle of rising rents, it's a powerful wealth-building tool, and it's typically considered a good hedge against inflation.
If you're ready to take advantage of the benefits of homeownership, let's connect to explore your options.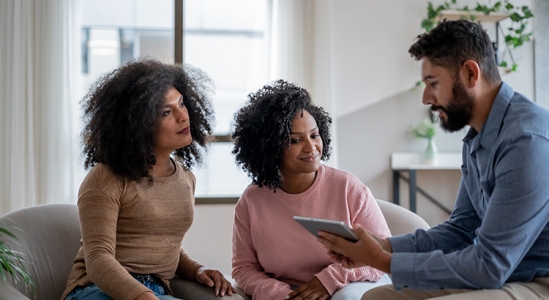 Today's market is at a turning point, making it more essential than ever to work with a real estate professional. Not only will a trusted real estate advisor keep you updated and help you make the best decisions based on current market trends, but they're also experts in managing the many aspects of selling your […]
The historically low inventory over the past few years led to challenges for many buyers trying to find a home that met their needs and their budget. If you're in the same boat, you should know the recent shift in the housing market may have opened up doors for you to restart your search. The […]
Want to score regular updates on the Triangle housing market as well as info about local events, community news, and other helpful home ownership tips? Fill out the form to subscribe to my newsletter!
About Coldwell Banker Advantage
When you choose to work with me as your Realtor®, you're not just getting me. You're getting all that Coldwell Banker Advantage has to offer, including some serious benefits and free services that you get access to for life. 
Don't settle for a lower level of service. Work with an agent and a firm that aspire to be the best!
Have questions? Ready to get to work buying or selling a home? Just fill out the form below and I'll personally get back to you within 24 hours.