As we head into May (already!?), let's take a quick look at the housing market in the Raleigh area and see where things stand.
Fewer Available Homes For Sale
As we have been for many months now, we're still seeing an inventory shortage of homes for sale, especially in the existing homes market. New construction has been filling some of the gap to give buyers options, but resale homes available are down again this year, with 27% fewer available this April than we had last April. The chart below illustrates the trend of fewer homes coming onto the market over the past 3 years.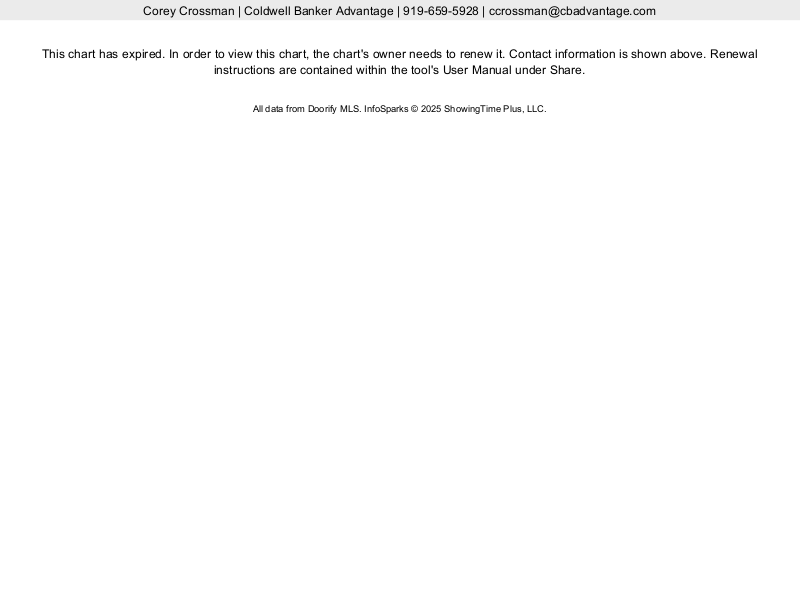 With fewer homes to choose from, that means we're still seeing a handful of other effects on home sales. For one, the market is still slanted toward sellers. Buyers are fighting over homes and finding themselves in multiple-offer situations at many price points, especially those in the $300,000s and under. This is good for you if you're selling a home, but if you're a buyer, the waters are very muddy right now. If you're looking for desirable homes in hot neighborhoods, you'll probably want to be prepared to make an offer at or above list price.
Homes Selling Faster
With fewer homes available and buyers becoming more competitive, homes are also selling much faster than they were a few years ago. In April, the median number of days on the market for a home in Wake county was 5. That holds steady from last year at this time but is still remarkably fast for any housing market, and really characterizes the shortage of available homes we're seeing here in the Triangle.
With all that being said, homes in price ranges above $340,000 have a median number days on market of 10, which shows that with higher price points, it still takes careful planning and marketing to move a home quickly. Despite the fact that there are more buyers than homes available, homeowners still need to have a desirable property at the right price if they want to sell fast.
What This Means For You
If you're thinking about selling your home, this is all good news. It means that your house will generally be on the market for less time and sell for a higher price, IF you've marketed it correctly. It also means that home values are appreciating at a good rate. The median sale price of existing homes in Wake county is up 5.5% this April compared to last year, and in many areas, that appreciation number can be even higher.
If you're looking to buy, the market right now is requiring more patience and speed than ever. If you fall in love with a house, be prepared to move on it fast, because chances are that someone else just fell in love with it too. Before you even start looking at homes, you want to get yourself pre-approved by a reputable lender. Then when you're ready to make an offer, you know you've got your finances in place and you have the backing of your pre-approval letter to show sellers that you're serious and ready to go.
If you're looking for help navigating the housing market, feel free to get in touch! My job is to help buyers and sellers prepare themselves for the complexities of our market and come out of any housing situation feeling like they've got a win. So let's get you down the path to homeowner success today!